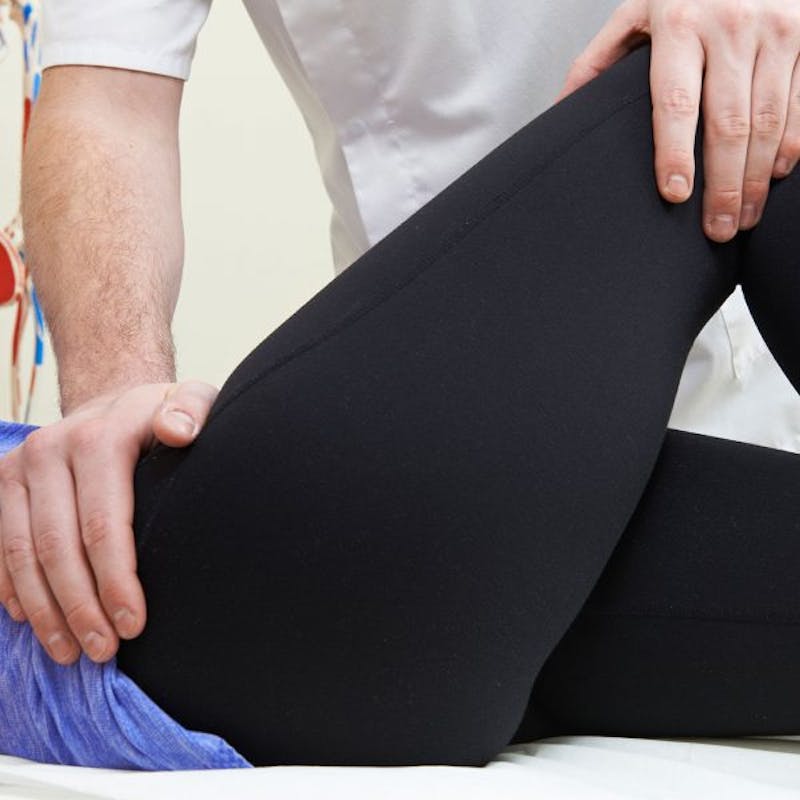 Mesenchymal stem cell therapy is a highly promising regenerative medicine treatment that has the ability to repair and regrow damaged tissues all over the body. These cells are able to differentiate into a variety of different tissues, including bone, cartilage, connective tissue, fibrous tissue, and more.
While stem cells are an effective treatment option, the specific provider that directs the therapy is important to keep in mind. As with all medicine, the results start with an accurate diagnosis and understanding of the disease and the entire spectrum of care. Many clinics offer stem cell therapy but not all of them are trained equally or properly. If the provider is not trained in the diagnosis and management of bone and joint disorders they will not be able to give you the best idea of whether stem cells may be effective. If they are not trained in ultrasound or fluoroscopically guided injections they may not be able to inject in the right location. If you live in Seattle, you are in good hands. All treatments at SRMC are overseen by Dr. Lucy Hostetter, our Board Certified Anesthesiologist and expert in regenerative cell therapy and joint preservation.
Deceptive Claims Made by non-physician offices
One of the most common specialties that provide stem cell therapy while making false claims and being undereducated is the non-physician field. While these professionals can provide a highly effective service in regard to joint and bone alignment, they do not have the proper training to administer stem cell injections effectively.
In order for these offices to increase their total revenue, they often attempt to add new revenue streams. Many of these streams involve hiring a physician's assistant or nurse practitioner to perform various tasks. However, these added professions do not obtain the same rigorous schooling that a medical doctor does, such as Dr. Hostetter, and they are supposed to work directly under a physician because of this.
Instead, these individuals are brought onboard with no supervisor present, leaving them to practice on their own. The non-physician office may hire an off-site supervisor for the sake of coverage, but these physicians may never actually set foot in the clinic itself.
"In addition to under training and lack of education regarding stem cell injections, there are a number of other potential issues that can arise from receiving injections from a non-licensed medical physician." Dr. Hostetter
Inaccurate Injections
One of the big potential issues with using stem cell providers that are not well trained or equipped to inject these cells is the inaccurate placement of the injection. To make this regenerative treatment as effective as possible, SRMC uses image-guiding technology to ensure accuracy. This technology uses ultrasound to allow the physician to see where the needle is going in the body so that they can be sure it gets in the specific joint, capsule, sheath, or other necessary areas.
Many of the clinics without a licensed physician are underprepared and do not have the correct setup for these injections. Part of this is a lack of equipment for image guiding. This means that injections must be performed blindly, so the cell placement is not guaranteed to be correct.
In one case, a patient was suffering from lower back pain and received an injection from a non-physician clinic with a 24-hour gym attached. A nurse administered the injection into the glute muscle. However, this placement has been shown to be quite ineffective and will not lead to positive results. For this patient, the treatment was simply wasted money.
Lack of Quality Stem Cells
Knowing where the stem cells come from that are being used is another critical piece to an effective treatment. In some cases, cells will be extracted directly from your own bone marrow. These are known as autologous stem cells, and their use significantly lowers risk for infection and allows you to know the exact source of the cells being used. This is what we use most often in our office.
Another common source of stem cells is from placental tissue. These tissues are often collected from the amniotic sac after a woman has given birth by C-section. These tissues should only be collected from healthy women who have been screened throughout the entire process.
While the mesenchymal stem cells being used in research studies and by well-trained physicians are well regulated, the cells used by non-physician clinics may not be as closely monitored. These clinics do not have the equipment to harvest a patient's own cells, so they must be purchased instead.
However, since the FDA does not regulate mesenchymal stem cells, you can never be sure what the quality of the cells is. There is a chance that most of the stem cells in a sample are dead cells, meaning that they will provide no benefit. This is why it is always best to have the stem cells obtained either from your own body or a trusted source.
The Crackdown on non-physician Clinics
While there are still many clinics that are providing these injections, their regulation is beginning to tighten up. For example, the state of Florida is planning to introduce a bill that would require all clinics providing stem cell injections to register with the state, and it would be ensured that these clinics were owned and operated by a trained physician.
In Ohio, the Ohio State Chiropractic Board is beginning to crack down on stem cell treatments. They have passed legislation banning chiropractors from personally administering these injections; however, more regulations still need to be put in place to regulate the source, sale, and use of these products.
Stem cell treatments have a huge amount of potential to heal injuries throughout the body, but they must be obtained from a pure source and injected properly with image-guided techniques for them to be as effective as possible. Seattle Regenerative Medicine Center, with properly trained physicians and adequate equipment, can provide these results for you, but other non-physician clinics, lack these tools and education, which could provide lackluster results or even prove to be harmful to your health. For more information, or to see how we can help you, please call our office in Seattle, Washington at 425-454-0406 or send us a message!
6

Comments

.
Lynn Drake
November 9, 2020 1:59 pm
Is it legal for a nurse, NP or PA to administer stem cell shots in the home? What are the chances that the cells will get to the appropriate location to actually see results? Thank you!
maseczki z filtrem
December 27, 2020 1:35 am
I'm extremely pleased to discover this website. I wanted to thank you for ones time just for this fantastic read!! I absolutely enjoyed every part of it and i also have you bookmarked to see new stuff in your site.
buy kidney pain drugs
February 17, 2021 10:51 am
As a Newbie, I am always searching online for articles that can help me. Thank you https://kidneymedi.com/
best kidney medication
February 17, 2021 11:30 am
As a Newbie, I am permanently exploring online for articles that can benefit me. Thank you https://kidneymedi.com/
kidney medication for sale
February 17, 2021 12:15 pm
As a Newbie, I am permanently browsing online for articles that can benefit me. Thank you https://kidneymedi.com/
Mennyurism
March 17, 2021 10:57 am
health sector in nigeria https://fmohconnect.gov.ng/