A Non-Invasive Solution to Knee Pain
Chronic knee problems can be hard to solve. Often, exercise, pain relief, and physical therapy don't get the results you were hoping for.
Dr. Lucy Hostetter and her team at Seattle Regenerative Medicine specialize in cutting-edge Seattle knee pain treatments and utilizing regenerative medicine to treat musculoskeletal pain and joint injuries. When pain from osteoarthritis isn't improving with conventional treatment, we have a non-surgical option to get your life back on track.
What are Genvisc Injections?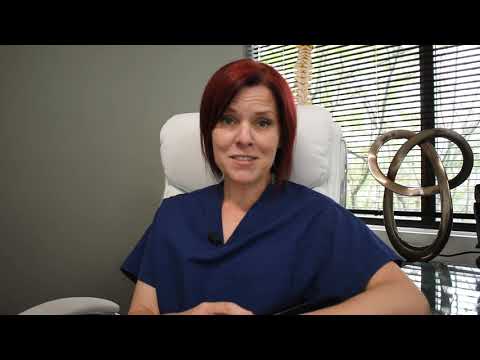 The injections are composed of sodium hyaluronate, a chemical found naturally in the body's various joints. Sodium hyaluronate acts as a lubricant that helps to cushion the joints and provide smoother movement.
Genvisc is used to treat knee pain in patients with joint inflammation (osteoarthritis). Typically, this treatment is for patients who have not responded to other treatments such as acetaminophen, exercise, or physical therapy. Hyaluronate (also referred to as hyaluronan) is similar to a chemical that is naturally present in your joints. The chemical acts as a lubricant and shock absorber in the joint, helping the knee move smoothly, thereby lessening pain.
The Benefits of Genvisc Injections
Research studies show that sodium hyaluronate injections are a safe and effective treatment for patients suffering from osteoarthritis who have seen little or no results from traditional treatments.
Benefits include:
A reduced need to take pain medications Significantly reduced inflammation in the joints Greatly improved knee pain relief The treatment is minimally invasive, with a short recovery time and little to no skin scarring
What do I need to tell my doctor BEFORE I take GenVisc 850?
If you have an allergy to GenVisc 850, any part of GenVisc 850, or any other drugs, foods, or substances If you have a known allergy to hyaluronic acid or an allergy to any other part of GenVisc If you are using a skin product that contains ammonium salts or chlorhexidine If you have any infection or skin issue where the shot will be administered
If you have been suffering from knee pain in Seattle or Bellevue and want relief, call SRMC to Schedule a Consultation with Dr. Hostetter. Our receptionists are standing by for your call. (425) 528-1402.