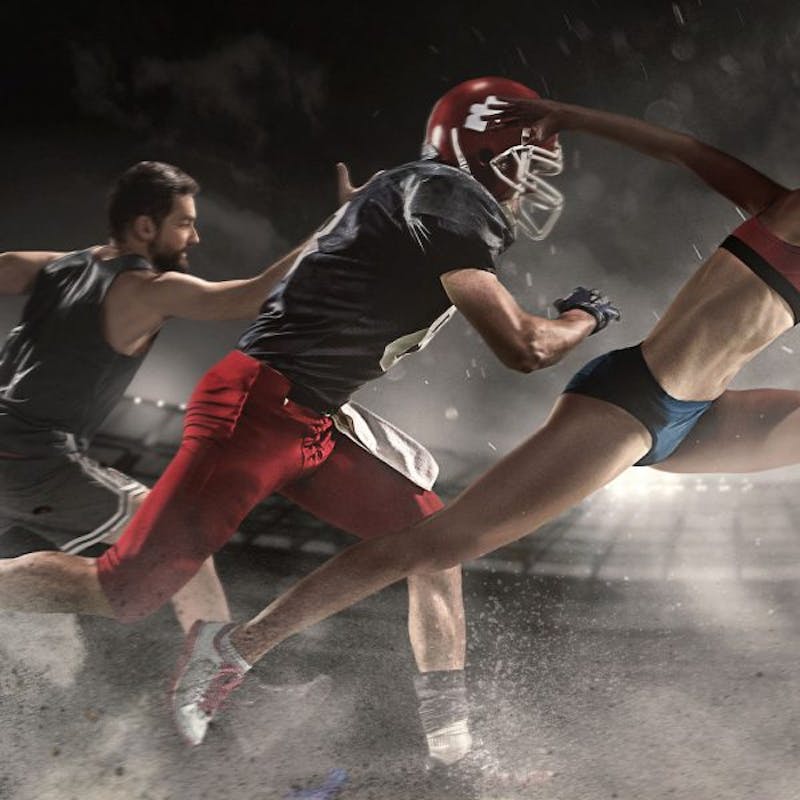 Dr. Lucy Hostetter, our Board Certified Anesthesiologist and expert in regenerative cell therapy and joint preservation at SRMC explains how two regenerative medicine therapies: platelet-rich plasma and stem cell therapy, have been gaining momentum in the field of injury treatments over the past decade or so. These two treatments utilize cells and other components that are found naturally in the body and that are critical for the healing process.
These cells are able to be isolated from the blood and bone marrow and then concentrated into a small, yet effective sample that can have huge benefits on the tissue regeneration front. While these treatments have been pushed by researchers and backed up through study results, many professional athletes have turned to these medical therapies to jumpstart their injury recovery and get them back to full health more quickly.
How do Stem Cell Therapy and Platelet Rich Plasma Work?
Stem cells are naturally produced within the bone marrow, Dr. Hostetter explains, and they travel all over the body and differentiate themselves into specific types of tissue based on the area of the body they are needed in. Stem cells have the ability to create new bone, tendon, ligament, cartilage, connective fiber, and other tissues. By isolating stem cells from the bone marrow, they can be implanted directly into damaged tissue, and the cells will have the ability to regenerate this tissue and restore function to the area.
Platelet-rich plasma is generated from a sample of blood. The blood contains a number of different components, including red blood cells, platelets, growth factors, clotting factors, and more. Each of these serves a specific purpose, and being in the blood, they are able to be transported quickly to an injury site.
Platelet-rich plasma is only a portion of the blood, but it is highly concentrated with growth factors that play a critical role in tissue healing. Growth factors are responsible for controlling inflammation levels, improving cellular communication to enhance the regeneration process, recruiting additional cells to the damaged area, creating new blood vessels to improve healing, and more.
PRP and its Ability to Heal a Patellar Tendon Tear in a High School Athlete
Patellar tendonitis is an injury that commonly affects athletes of all ages, but especially those in high school. This injury occurs when the tendon connecting the kneecap to the lower leg bone and is common with repeated jumping. A high school lacrosse athlete experienced pain in this area and was diagnosed with this injury. He underwent physical therapy, took NSAIDs, and used a brace. But, after pain lingered for more than a year, he underwent an MRI and they discovered he had a tear that nearly spanned the entire tendon.
This athlete became a candidate for PRP therapy, and at the beginning of therapy, he experienced pain with both running and jumping. However, after undergoing treatment with multiple PRP injections, he was able to return to full health quickly and continue his athletic endeavors.
PRP Treatment of an MCL Tear in a Professional Soccer Player
Another prime example of PRP's effectiveness was seen in the rehab of a professional soccer player who experienced an injury to the medial collateral ligament (MCL), which is located on the inside of the knee. This ligament is often injured if the knee bends too far inward. This soccer player fully tore his MCL after a collision with another player.
Wanting to return to the field as quickly as possible, the athlete decided to undergo weekly PRP injections for three weeks. Just three days after the initial injection, he was able to walk pain free and resistance training exercises were started just five days afterwards. Full knee range of motion was reached 10 days after the first injection, and the brace was removed.
After only 2.5 weeks, the athlete experienced no pain, had regained 85 percent of his strength in his quadriceps and hamstrings, and was permitted to return to practice with his teammates. After one week of practicing, he was able to fully participate in a game. Previous studies have noted recovery times of between four and eight weeks, so returning to full game participation in only 3.5 weeks is quite impressive.
Stem Cells in BMC in the Treatment of Osteoarthritis for Former NFL Players
Osteoarthritis occurs when the cartilage tissue in the knees, hips, shoulders, and other joints wears down from overuse, causing pain with many movements. This is commonly seen in older individuals or in competitive athletes at younger ages.
The NFL is a grueling league, and playing football places large amounts of stress on the joints throughout the body. Fifty-one former NFL players agreed to undergo stem cell injections in order to try to address their pain. These athletes experienced arthritis in the shoulders, hips, and knees. In all three locations, the players noted a 70 percent improvement in both pain and functionality one year after injections.
This stem cell treatment prevented all but four of the 51 athletes from electing to have surgery to further reduce pain levels and increase functionality.
While all three of these examples focus on athletes, PRP and stem cell treatments provide great options for people who live an active lifestyle no matter what their skill level. In each of these stories, the athletes were able to alleviate their pain quickly and effectively and undergoing surgical procedures to address their injuries was unnecessary. See how either of these treatments can help you get back to an active lifestyle by visiting our clinic in Bellevue!
https://medcraveonline.com/JSRT/JSRT-04-00106.pdf
https://www.pmrjournal.org/article/S1934-1482(10)0…