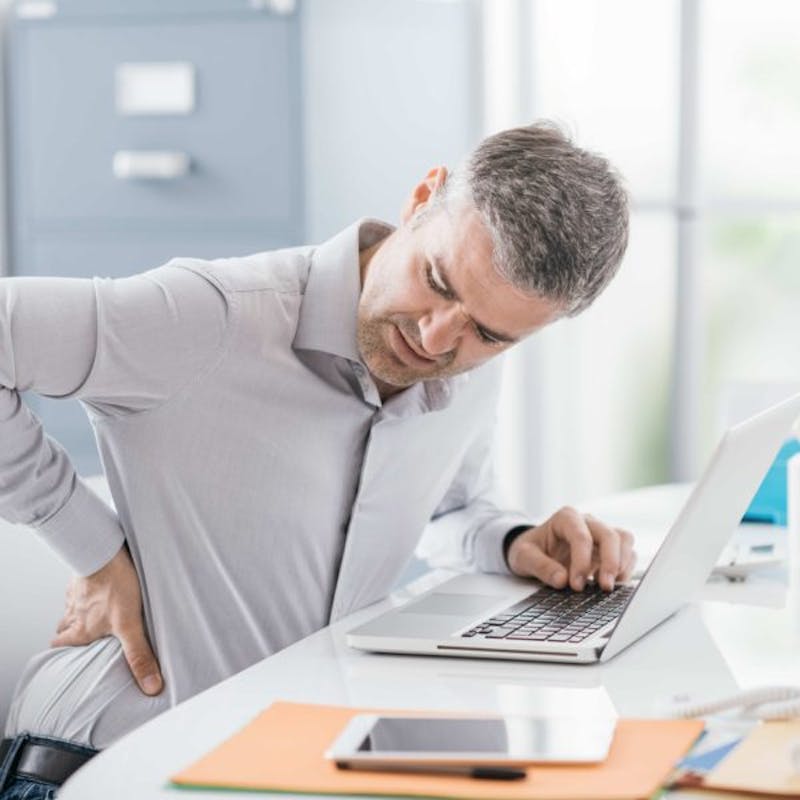 Interventional Pain Treatment for Chronic Back Pain

Chronic back pain is one of the most common ailments that plagues many adults, in part, because of our sedentary lifestyles. Often, back pain can get better with self-management. Things like icing, anti-inflammatory medications, and rest alleviate symptoms temporarily. Sometimes, simple lifestyle changes can alleviate the problem, such as losing weight or starting to exercise. When that isn't enough, and surgery is not a viable option, spinal cord stimulation may be the best choice for managing your chronic back pain.
What causes chronic back pain?
There are many conditions that may lead to chronic back pain, such as:
Muscle strain Ligament damage Bulging discs Ruptured discs Arthritis Skeletal irregularities such as vertebral fractures Osteoporosis Degenerative disc disease Failed back surgery syndrome Radicular nerve pain Fibromyalgia
What is spinal cord stimulation?
A spinal cord stimulator is a medical device that is implanted near the spinal cord to block pain signals. The implant has small wires (called leads) that carry the electrical impulses from the generator, which is typically placed near the hip, into the epidural space (under your skin), where they interact with the spinal cord to "scramble pain" signals being sent to the brain. Stimulators are implanted surgically, with the leads being placed near the spinal cord and the generator being placed near the top of the buttocks or hip. Once the device has been implanted, patients generally have an external remote or controller that allows them to modulate the intensity and frequency of the electrical signals.
If our doctors believe you are a candidate for a spinal cord stimulator, we start by conducting a trial period with a temporary spinal cord stimulator. If this trial proves successful, the doctor will move on to implanting a permanent stimulator to give you lasting relief. It is important to remember that a psychological evaluation must be completed before the implantation of any medical device.
Who should consider spinal cord stimulation?
Candidates for spinal cord stimulation go through a screening process to determine if they would benefit from the procedure. It starts with a medical assessment to figure out why you are in pain, and if this is the best long-term solution to treat your pain symptoms.
For some, chronic back or neck pain comes from another source like heart problems. Generally, any person with chronic neck and back pain may potentially qualify.
What are the risks of spinal cord stimulation?
Spinal cord stimulation and peripheral nerve field stimulation are considered generally safe, with the potential risks mainly related to the surgical procedures required to implant the device for the trial and long-term treatment periods.
One study in medical literature found that some research participants had device-related problems. The most common complications were unintended movement (called migration) of the leads, failed connections in leads, and breakage of leads.
When Spinal Cord Stimulation Is Not Advised
Spinal cord stimulation and peripheral nerve field stimulation therapy are not for everyone. These therapies are not recommended for individuals who:
Have a systemic infection or infection at the site where the device would be implanted Use a demand-type cardiac pacemaker Have severe depression or another psychiatric condition that could be contributing to the pain Have untreated bleeding disorders Have untreated drug addiction issues
If you're interested in learning more fill out a consultation form at https://seattleregen.com/scs-lp/