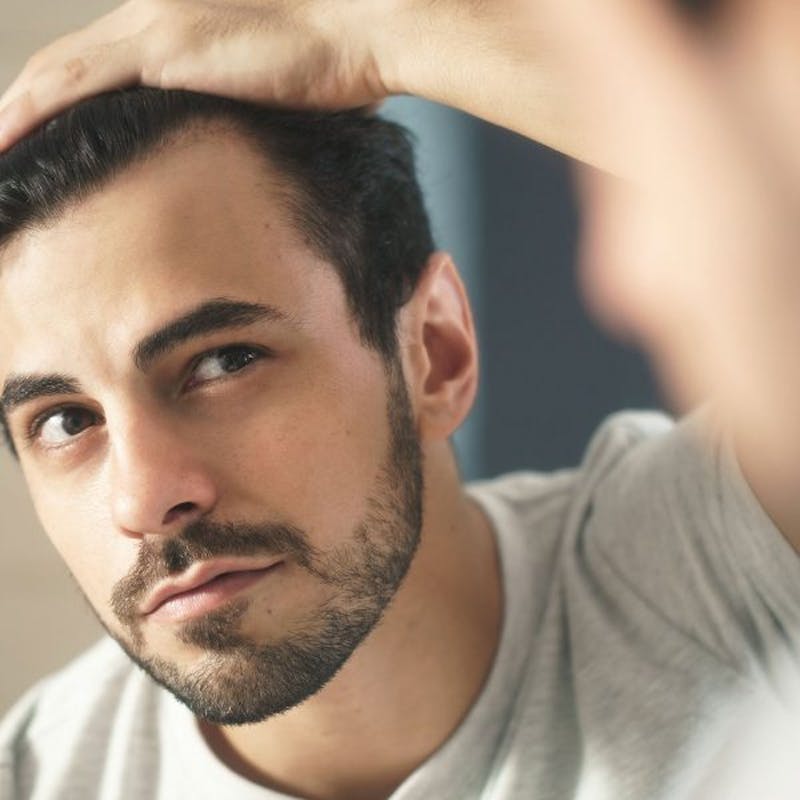 Cosmetics are always near the forefront of peoples' minds because your appearance is what everyone sees right off the bat. Whether its plastic surgery, Botox injections, micro needling, preventing hair loss and trying to stimulate hair growth, or even makeup, many people are always looking for a new way to increase their self-confidence, make themselves look younger, or change the way they look.
Regenerative medicine is at the forefront of cosmetic treatments, and there are many treatments available that can help to rejuvenate your skin and boost your appearance. Our nationally recognized and board certified anesthesiologist Dr. Lucy Hostetter is not only an expert in aesthetics treatments, but also has a relentless passion to constantly evolve the field of medicine. A few of the most popular treatments are DermaFrac, the vampire facial, and utilizing PRP treatments to prevent hair loss.
DermaFrac
DermaFrac is a micro needling therapy that works to rejuvenate skin by reducing scarring from acne and sun damage, eliminating lines and wrinkles, improving patchy or oily skin, and strengthening skin. This treatment utilizes a handheld device that rolls across the skin.
The roller contains 180 very fine needles that are set at a specific depth so that they are able to penetrate the epidermis, which is the top layer of skin, and the papillary dermis, which is the second layer of skin. However, the needles do not penetrate too deeply into the lower dermis layer where the blood vessels and nerve endings are. This prevents pain and bleeding from occurring during treatment.
When the needles penetrate through the skin, it creates thousands of mini pores into the skin so that the serum that is applied can penetrate deep into the skin. DermaFrac offers a number of different serums that include various ingredients that work to clarify, hydrate, rejuvenate, lighten, or promote the growth of skin.
In addition to the serum application, DermaFrac also provides microdermabrasion therapy, which works to remove the very outer layer of skin, keeping your skin smoother and softer while encouraging healthier, thicker skin. The needles also help to break up any scar tissue and stimulate the creation of new collagen fibers, which help to promote thicker skin as well.
Vampire Facial
The vampire facial has gotten some publicity from celebrities who receive this treatment and end up having blood smeared all over their faces. This procedure may sound scary, but in reality it is just a micro needling procedure with the use of platelet rich plasma. The micro needling helps to break up scar tissue, similarly to DermaFrac. This allows new collagen to form in the skin, making the skin smoother, more toned, and firmed to rid the face of wrinkles.
Platelet-rich plasma is generated by taking a sample of blood and then centrifuging it to isolate the plasma from the red blood cells. The plasma is rich in white blood cells and platelets, which are filled with growth factors. Growth factors play critical roles in the tissue healing process. They are known to increase the growth of new blood vessels and stimulate the growth of new skin cells.
Vampire facials also use a serum like the previous treatment, but this serum is composed of PRP and utilizes the growth factors from the body. The PRP is injected into all of the tiny holes made by the micro needling procedure. The skin notes all these holes as tiny injuries, and the growth factors help to recruit additional cells to heal the injuries.
One study looked at 30 patients who all received PRP treatments with micro needling. They were specifically looking at scar reduction on the face. They found that nearly 80 percent of patients showed a significant reduction in scarring.
PRP Treatments to Promote Hair Growth
Hair loss is a common problem that affects men and women alike, and PRP treatments can help to stimulate new hair growth. Just like with the vampire facial treatment, the growth factors used in hair growth treatments also increase blood flow and can stimulate the growth of hair follicle cells.
One of the biggest benefits of PRP therapy is its ability to recruit stem cells to the injection sites. Stem cells have the ability to create an assortment of different tissues, including hair follicles. By bringing extra stem cells to the area, activating them, and stimulating their proliferation, PRP can help to create new hair follicle cells, leaving you with fuller, healthier hair.
Hair treatments with PRP also involve injecting the plasma directly into the skin in need of hair regrowth. This minor trauma can help to stimulate blood flow to the area; improve the functioning of cells; and promote denser, longer, and healthier hair growth.
All treatments are done in-house under the supervision of Dr. Hostetter. We are more than happy to resolve any questions you might have. For any questions, or to schedule your first appointment please call 425-454-0406.
https://academic.oup.com/asj/article/37/3/353/2520822
https://www.ncbi.nlm.nih.gov/pmc/articles/PMC4338464/