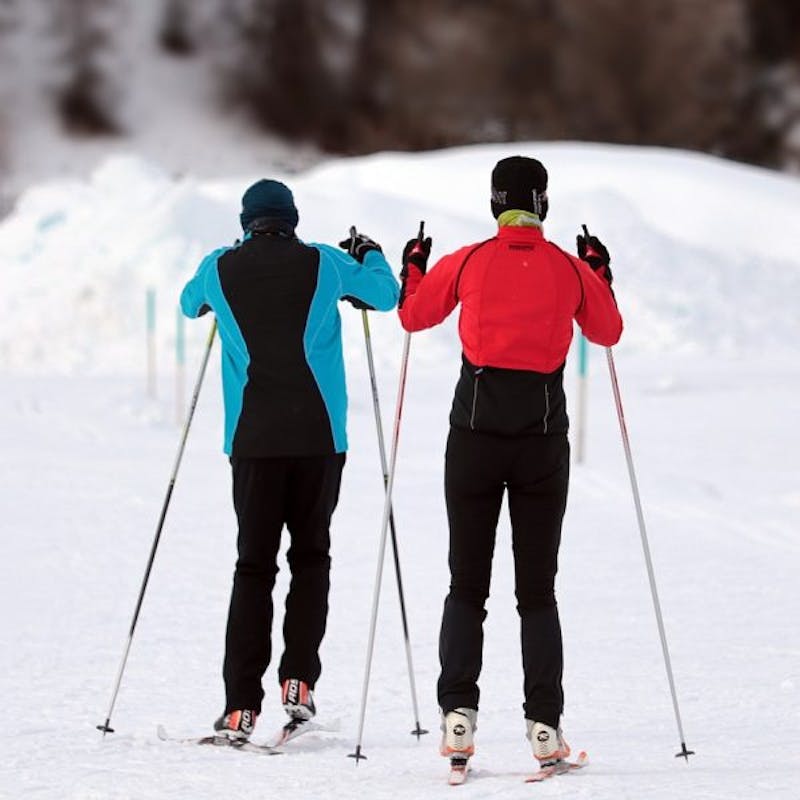 Are you like other Seattle residents dealing with chronic pain and the frustration of going to treatment after treatment but the pain continues to come back? There is good news! Medical researchers are focusing on stem cell therapy as a viable and sustainable solution for longer-lasting pain relief. Evidence is showing that stem cell therapy is winning the battle over Chronic pain.
Chronic Pain has met its match with Stem Cell Therapy
Our own stem cells are the foundation from which all other cells are made. As an adult, we have stem cell throughout our bodies and contain powerful transformative and regenerative abilities.
If you are injured, your cells jump into action and help with repairing and rebuilding, however, the concentration and quantity are often not enough.
When you come to SRMC in the greater Seattle area for Stem Cell Therapy we help your stem cells by redirecting them. With redirection and concentration of the stem cells, we give your body the healing power to repair damaged tissue which results in your pain relief.
When S. Lawton from Seattle wanted someone local and was suffering from chronic pain due to his knee degeneration he came to SRMC. He wanted somewhere local and didn't want to have surgery. Check out his stem cell therapy experience.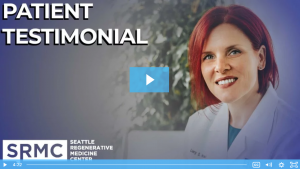 Stem Cell Redirection and Concentration
At SRMC in Seattle, we use the proprietary process JuvaStem that produces a unique blend of stem cells and plasma derivatives that are used to enhance your body's healing capability. The in-office stem cell therapy process involved harvesting your own stem cells from bone marrow. The stem cells are carefully separated and concentrated by centrifugation prior to them being injected in the site of injury.
Your stem cells go to work by reducing inflammation while they regenerate and repair your tissue. This approach doesn't just mask your chronic pain, it actually repairs the damage creating long-term results.
Seattle patient, J. Harwood came to SRMC and had this to say. "Dr.Hostetter is so professional. She is honest and upfront. The staff is amazing and my experience was positive. My knees are so much better, 3 months after stem cell surgery my knees don't give me pain and are trouble-free. I am working more than my body allowed me before and so grateful for this medical advancement, and a Doctor with such knowledge. If you can get afford to get stem cell surgery…Please see Dr.Hostetter, it has changed my life!"
Relief from Chronic Pain
Stem Cells are our own natural resource that we are able to use to combat chronic pain. We use stem cell therapy to relieve chronic pain for a variety of issues, including: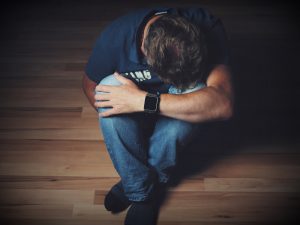 Arthritis
Connective tissue injuries
Degenerative disc disease
Joint pain
Nerve damage
There continues to be increasing evidence from our Seattle patients that stem cell therapy is an effective and practical solution for musculoskeletal and orthopedic matters.
Most active adults will experience chronic pain in their lifetime. It can be frustrating when you aren't able to enjoy the activities you love to do or even perform normal daily tasks. Kypros G., a martial arts instructor came to SRMC in Seattle when he had chronic shoulder pain and could no longer do what he loved. See how he avoided having surgery and became active again.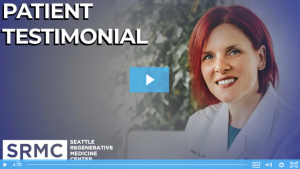 Even if you don't live near Seattle and want to explore Stem Cell Therapy for your chronic pain, SRMC may still be an option for you. SRMC patients, S. Cooper, and D. Collins from out of state came to Seattle to see SRMC for stem cell therapy, check out what they had to say:
SRMC patient, S. Cooper –
"When I was recommended here I was a little nervous because of my past experiences in receiving treatment at other clinics. I drove to Seattle from Montana and was not only treated with exceptional care and they took the time to explain thoroughly and review things with me. I was treated as a special patient and not just another number, so to speak. When I received treatment there it was such a comfortable smooth process and I received so much relief that I have not had in the past. Thank you for not only the professionalism but also giving me hope that I can start to receive relief and getting my life back again. I will definitely be recommending this place and continuing to go here as needed."
SRMC patient, D. Collins –
"I was recommended Seattle Regeneration by my physiotherapist, post my left hip replacement (which was due to long term sorts of injury). Prior to my hip replacement, I was having pain issues with my left knee due to misalignment issues associated with my hip. Post the hip replacement my knee was not recovering as expected so I contacted Seattle regeneration and sent on associated MRI's etc. My case was then reviewed via telephone in a professional and informative manner with the clinic doctor in which the benefits of the procedure were explained in detail. I was also given logistical details as to local airports and accommodation local to the clinic by the liaison officer which was of great benefit when organizing my trip from abroad to Seattle. When I arrived at the clinic, the joints being treated were first scanned by the clinic doctor and a detailed explanation given as to areas within the joints that deviated from normality which I found extremely informative. The stem cell procedure was then executed in a professional and prompt manner with little/no pain in the immediate aftermath in the stem cell extraction location and joint injection sites. It is now 3 months post the procedure and I have had a huge benefit from the procedure in that I am effectively pain-free every day for the first time in years. I would highly recommend the clinic due to their professionalism, time allocated pre-commitment to attending the clinic and I would have no hesitation in returning to the clinic in the future as required."
At Seattle Regenerative Medicine Center (SRMC) our mission is to offer the highest quality care for all of our patients in the Seattle area and beyond. We provide professional and compassionate experience and we combine an innovative approach to treatment with our superior expertise. Whether you have arthritis or an injury, we provide relief to help you get your life back. We are proud of our reviews and to be Seattle's most experienced cellular therapy specialists.
If you live in the Greater Seattle area or even out of state and would like to discuss stem cell therapy for your chronic pain, we offer consultations to see if Stem Cell Therapy is right for you. Please give us a call at 425-454-0406 or contact us online to book your consultation in Seattle.

Come See Us At Seattle Regenerative Medicine Center, The Northwest Most Experienced Cellular Therapy Specialists.
By Dr. Lucy Hostetter